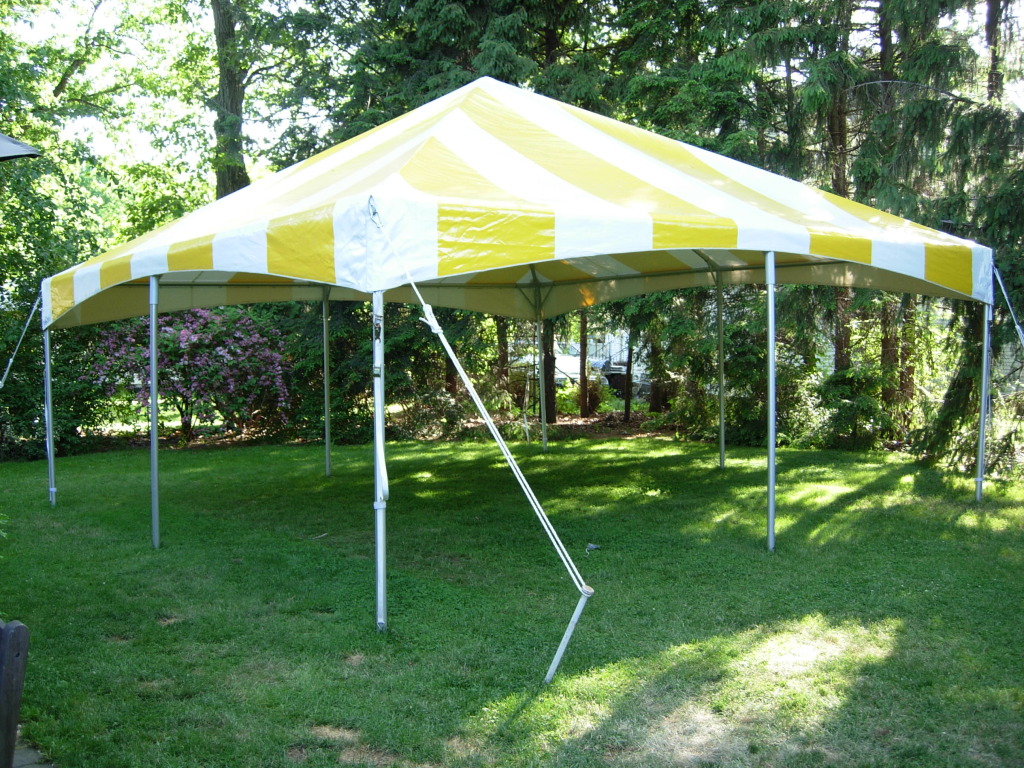 Caldwell Tents is an affordable party rental company located in Caldwell, New Jersey that specializes in outdoor tents. We serve the surrounding area's party needs, creating an ideal environment for your outdoor parties regardless of what Mother Nature may throw at you. Our tents offer protection from rain, sunlight, and heat, keeping your guests comfortable. Caldwell Tents are sure to leave a lasting impression on your guests.
Caldwell Tents offers a variety of heavy-duty party tents, including our 20x20 feet, 20x30 feet, and 20x10 feet canopies. All except our 20x10 feet canopy come in white or a yellow/white striped theme and have the option of adding one to four sides. In addition to our canopies, we also offer lighting and seating on a limited basis.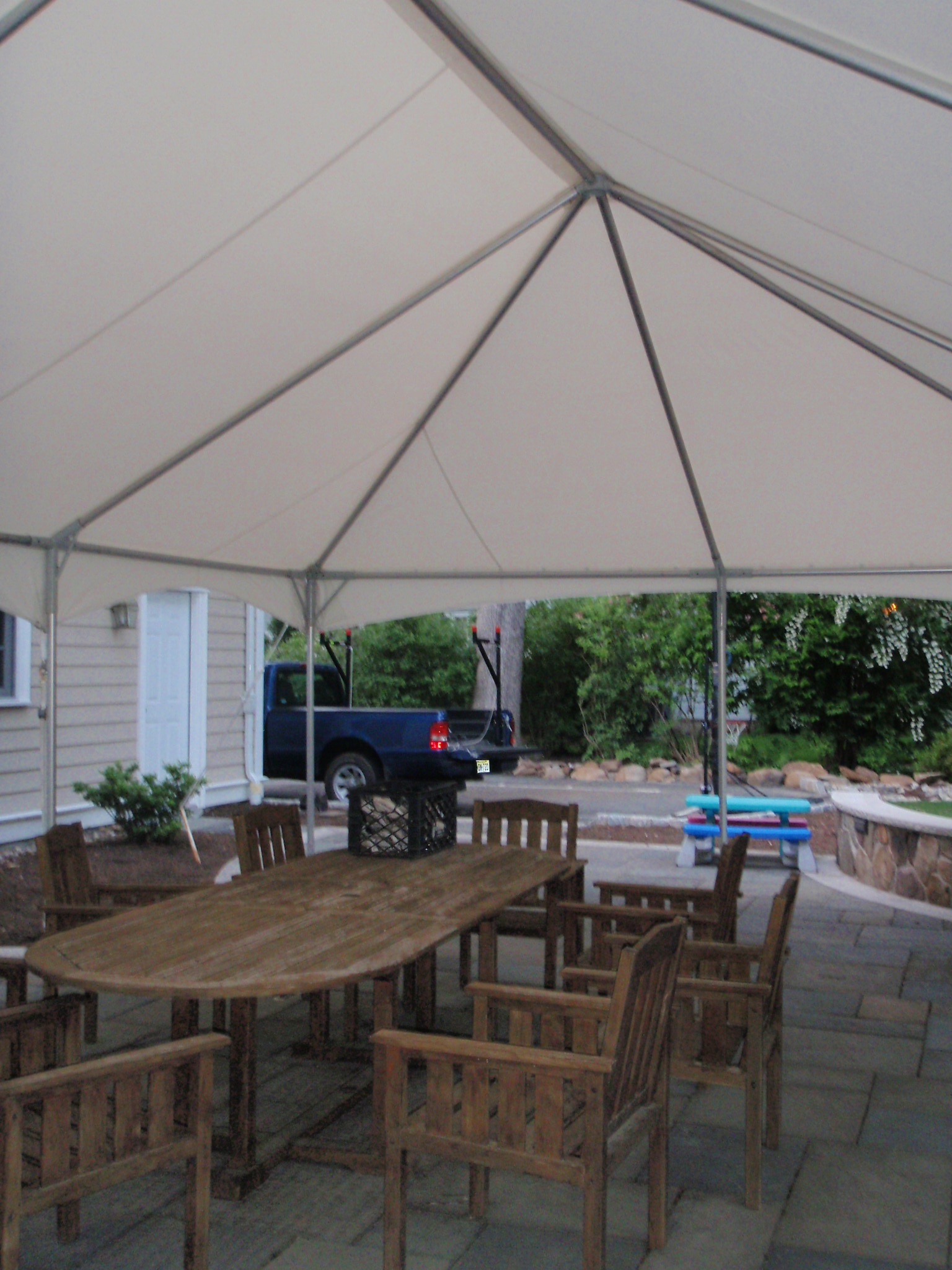 Not sure a tent will fit in your yard? We include a free on-site inspection of your property to confirm that our tent will fit. Have any other questions? Visit our Frequently Asked Questions section or call us at (973) 364-8038.
For more information on our selection, please call (973) 364-8038. Alternatively, you can call Bob Meade's cell at (973) 332-0912 or e-mail him with questions at RM59@comcast.net. For more information, call (973) 364-8038.